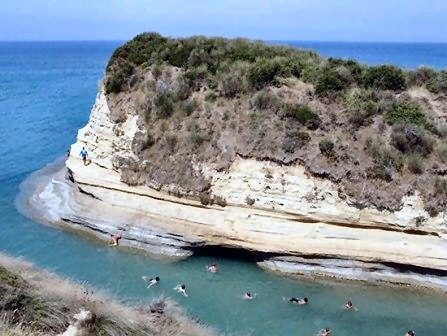 Sidari is a tourist resort at the  North coast of Corfu island. It  used  to be a small Corfiot village  before  80's. In the early 80's, it  became a popular tourist  destination. Every year it was  getting bigger and  bigger. Today  it  is a large commercial  resort, that can offer  accommodation to 14,000 people.
Sidari has merged together with Canal D'Amour, which is a part of the resort to the west.
Canal d'amour is famous for the remarkable cliffs and rocks, also for the nice beaches!
The main street in Sidari has a great selection of shops that stay open late, as well as loads of late night bars and clubs, as well as tavernas and restaurants offering local traditional dishes and international foods including good old British grub. Exploring further a field whilst on holiday in Sidari is easy due to a good, regular bus service and plenty of boat trips to choose from.